Out there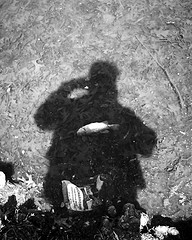 ---
These are links to places on the web using my images.on the web.
www.flickr.com/photos/whatknot

I have found my images on multiple web pages. Most are non commercial. My Creative Commons Copyright states : Attribution, Noncommercial, No Derivative Works on all of my flickr images.

If you use my images please ask about use, properly credit and link back to me. Drop me an e-mail to ask. In most instances I have no problem with use. Those that asked, I thank them for the courtesy.

My images are NOT public domain. Just ask and explain how you intend to use it.
Links folloe for some of the users that I know about (some asked , most didn't):

Will Cutting Ethanol Subsidies Doom Alternative Fuels Development—and Will It Really Help on the Deficit? – The Great Energy Challenge
The Global Digital Divide as Impeded Access to Content - WTI, World Trade Institute, Bern, Switzerland
Money Tight, the Dallas Historical Society Now Needs to Charge Admission to the Hall of State - Dallas - News - Unfair Park
Two restaurants, Driftwood and Left Bank, opening in Bishop Arts | www.pegasusnews.com | Dallas/Fort Worth
Bensonhurst Bean » Blog Archive Watermelon Fight On 86th Street Leads To Lawsuit » Bensonhurst&aposs News Blog
There are probably more and you can google Whatknot (a pseudonym I have used for 20 years) or 51035739227@N01 (my flickr user number) to see what you find.
Jack Keene
aka Whatknot
041613