Whatstock in Love

Once upon a time there was a little bird named Whatstock. Whatstock wandered the web seeking knowledge and entertainment or whatever he could find of interest. Everywhere he went he carried his banjo. Whatstock was a gray little bird seeking a new song.

Then one day he heard a new song. It was a sweet song that sent a smile straight to his heart. It was the sweet song of a laugh that caught his ear. He turned to see where it was coming from and saw before him the sweetest little bird that he had ever seen. She smiled at him in a way that sent a glow through him.
'lo there he said .....

Hi Whatstock! ..

My name is Whatsweet!
The little bird could feel the smile bringing a brightness to his heart..
Chirp????

Sing me a song..

She said.
He felt a smile racing through him. His little heart sang in a way it never had before.
A smile came to his face....

((((CHIRP))))

She said.
He showed her his holiday finest..

((((( ! !!!! !!! !!!!, !!!!!! ! !! )))))

Even showed her his hula skirt.....

((((( ! !!! !!! !!!!!! ... !! !!! ! !! )))))

She said come join me.. so he did...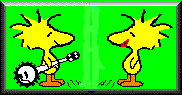 Closer she said...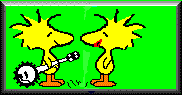 The story continues.........................

The little bird of golden wing
Has found with her his heart to sing
Reaching higher every day
Flies with her along the way.


whatknot 1/98