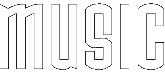 Well, my favorite band in the whole world would be



I've been a SP fan since Siamese Dream
was released. (I was only like 9 or so at the time.)
I taped "Today" off the radio and listened to it for like five
hours in a row. Since I was little at the time I had to beg
to get SD (because of Silverf---) but finally I got it.
Go here to see a list of all my SP stuff.
Go here for some SP links.
My second favorite band is R.E.M..
I've got every single one of their albums (which is a lot.)
Plus, I have an R.E.M. web site called
The R.E.M. Quote of the Day.
Go there please!
A LIST OF ALL MY CDs
Here's Some Other Bands/artists That I Think Are Cool:
Nirvana
PJ Harvey
Blind Melon
Ani Difranco
Soundgarden
Primus
Tripping Daisy (a Dallas band!)
Nixons (another Dallas band!)
Gwen Mars
Nine Inch Nails
Toad the Wet Sprocket
Rage Against the Machine
Alice in Chains